Landmann appoint new key account manager
Company: Landmann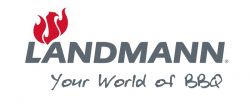 Landmann have appointed a new Key Account manager to manage the UK sales organisation. John Taylor who was previously a KAM at Fiskars joins Landmann with immediate effect.
We are delighted to announce that John Taylor will be joining the Landmann sales team to manage our extensive range of key accounts.

John has a wealth of experience with a very similar customer base in his previous role at Fiskars.

John will also manage Matt Lee who has recently been promoted to Sales Manager for the South of England.

Landmann have experienced one of the best seasons on record and recognise that the key accounts are growing rapidly and need the hands on management and support to ensure the growth continues.