Keith Weed appointed as the new RHS President
Company: RHS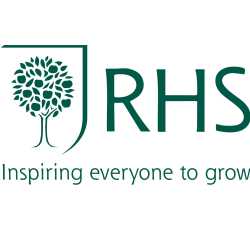 Keith Weed appointed as the new RHS President seeks to accelerate the positive impact of gardening on our lives, society and the environment
The new President of the Royal Horticultural Society (RHS), Keith Weed, appointed today, 31 July 2020, commits to increasing the gardening charity's focus on sustainability and helping to mitigate climate change as a key priority.
Keith will be calling on all gardeners, both existing and the many recent new gardeners, to help the gardening revolution grow by not only continuing to make our gardens and local areas more beautiful but to make our environment more sustainable too.
Keith Weed said; "The UK has led the world over many centuries in innovating and creating amazing gardens and now it is our time to lead again in the role of gardeners as the guardians of gardens and environmental and social sustainability."
Keith is renowned for championing new ways of integrating sustainability into businesses as a key driver of growth and impact, while reducing their environmental footprint and increasing their positive social impact.
Whilst he was Chief Marketing and Communications Officer at Unilever he led the company's groundbreaking sustainability programme, including the creation of the Unilever Sustainable Living Plan. He retired from Unilever in May 2019.
Some 15 million people visited the RHS website in the first 100 days of lockdown (in the whole of last year 20 million people visited the site) and 200% more people came to RHS advice pages to find out how to grow food. Over Virtual RHS Chelsea Flower Show more young people visited the RHS website than ever before – visitors under 35 formed 28% of the online audience, some 588,000 of 2.1 million, up 118% from last year. RHS Instagram grew by 20% in the 25-34 range between April and June.
Keith continued; "It is an honour to become the President of the RHS, especially in current times when this charity has never done so much to keep the nation gardening for our health and well-being and for the health of the planet. We have been reaching newer, younger audiences and must do all we can to feed, engage and support this new passion.
"The very heart of what the RHS does, helping and inspiring millions of people to garden and grow a diversity of plants, is good for the environment, for our pollinators and helps to mitigate pollution and prevent flooding, but there is always more we can all do to support abating the Climate Change crisis. I look forward to furthering the great work Sue Biggs and her RHS team have already been doing, including the Greening Great Britain Campaign (www.rhs.org.uk/get-involved/greening-great-britain).
"In addition to beautiful gardens, I am particularly interested in the role of science and flora biodiversity. We are currently burning nature's library, now is the time to act and address the biodiversity crisis. Once a plant is gone it is gone for ever.
"Another important priority for both the RHS and the wider horticultural world is to help increase diversity in the horticulture industry and in this charity; on our boards, in our teams, in our gardens, at our shows and across our work. This will continue to be a collective and collaborative approach where we need to work with people from all backgrounds, all ethnicities, all ages, and the wider horticulture industry to shape the future of the RHS.
"As the RHS continues to reach out to younger people we need to make the message clearer than ever that gardening can make a positive difference to our lives and the environment, inviting more people to join the magic and positive impact of gardening."
Keith has a lifelong love for gardening, from growing vegetables as a young boy to being an enthusiastic hands on gardener today. He recently developed the garden at his home, including the design and redevelopment of a walled garden, wildflower meadow, topiary lawn, herbaceous border and productive vegetable and fruit garden.
He is an RHS member and Fellow and lives just 7 miles from RHS Garden Wisley.
Keith finishes: "Going forward I believe the role of science and flora diversity will grow in importance in an increasingly challenged world – making the RHS more vital and more needed than ever.
"I feel privileged to serve the RHS as President and bring my passion for gardening and business experience to help shape the next chapter of the charity."