Georgia strengthens the John Chambers Wildflower team
Company: Green-tech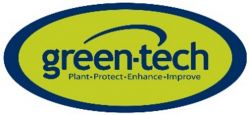 Horticulture graduate Georgia Gilbert has joined the John Chambers team as a Technical Wildflower Sales advisor.
With a first-class BSc (Hons) degree in Horticulture, Georgia joins an established, well-respected team.
Since 2013 the John Chambers brand has been owned by Green-tech, the UKs leading landscape supplier.
With a reputation for excellent quality seeds and doing things the old-fashioned way; all seed is prepared by hand; John Chambers Wildflowers can be found in urban and rural projects throughout the UK. A recent initiative by local authorities to replace grass roadside verges with low-maintenance wildflowers has seen a surge in John Chambers Wildflower seed orders.
The John Chambers team work closely with landscape contractors, designers and architects to ensure the wildflower mix chosen or specified meets all their project aspirations, environmental conditions, ecological goals and budget. Their skillset means they routinely create bespoke wildflower mixes for customers.
Georgia has been with Green-tech for one year so is already familiar with the brand, product range and customer base. She will be dealing with general enquires, advising on everything from quantities to the best seed for a specific environment and processing orders. She will be mentored by Wildflower Sales Manager Stuart Ball who is well respected within the industry for his wealth of knowledge and experience. Stuart is a regular speaker at industry events and contributor to wildflower content articles.
Stuart comments, "I am delighted to welcome Georgia to the team. Georgia's degree will be put to good use with us. She will bring current best practices and fresh ideas to the team. We have seen the love of wildflowers and thus the enquiries and orders soar over the last few years so we will be keeping Georgia busy."