Josh Forster is a winner in ProLandscaper's 30 under 30
Company: Green-tech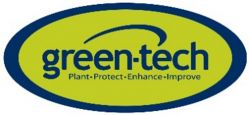 Green-tech has announced that one of their team has been named as a winner in the Pro Landscaper '30 under 30' - The Next Generation Initiative.
23-year-old Deputy Team Leader Josh Forster, has been selected as a rising star in the recent winners list, which seeks to unearth the most impressive young people within the horticultural, arboriculture, garden design or landscaping sectors.
30 Under 30: The Next Generation is an initiative run by Pro Landscaper to help young people within the horticulture and landscape sectors gain recognition, celebrate their achievements, and to promote them in a way that will enhance their careers. Nominations were judged by an independent expert panel who selected the top 30 candidates.
Josh started at Green-tech five years ago as an 18-year-old school leaver and has progressed through the sales team. He has built from nothing his own customer database which he manages, as well as assisting the Sales Managers to look after other members of the team; helping them with their sales knowledge, customer and pricing enquiries on a day-to-day basis.
Commenting on his success Josh said; "I am absolutely thrilled to be chosen as one of only 30 young people in the industry. I think I am the youngest winner that Green-tech has ever had, which is a huge achievement and I'm incredibly proud. I was a green school leaver when I joined Green-tech with no experience, but I've been given so much encouragement support and opportunities for which I am incredibly grateful. I'm hopeful that if I continue working hard, I'll become a Green-tech Sales Manager one day."
Josh's Sales Director, Richard Gill is delighted for him and said, "Josh is the fifth person from Green-tech to have achieved this high accolade since the 30 under 30: The Next Generation was first launched in 2014. He is a rising star within Green-tech and I am delighted that he has been recognised within the industry. I'm proud of his development and progression within the business. He works hard and is fully committed to Green-tech. He has a very bright future ahead."
The official presentation will be held at FutureScape Virtual 2020 on Thursday 19th November at 5pm.