JJH and Radial Landscapes triumph in the APL Landscaper Skills
Company: HTA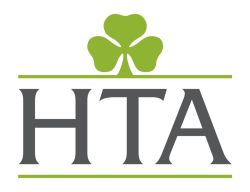 In a thrilling showcase of horticultural excellence, JJH and Radial Landscapes emerged victorious in the highly anticipated Association of Professional Landscapers (APL) Landscaper Skills 'The Professionals' competition. This event took place at the BBC Gardeners' World Live Autumn Fair within the enchanting grounds of Audley End in Cambridgeshire. Inspired by the visionary design of APL award-winning designer Adam Vetere, the stunning garden creation captivated visitors throughout the weekend.
For the past seven years, the APL has been the organising partner for the World Skills UK Landscaping competition, where individual contestants, including college students and apprentices, undertake the challenge of building a 12m2 garden from a provided design in just 16.5 hours. These gardens are meticulously judged against specifications, with tolerances as fine as 1 to 5mm.
Phil Tremayne, General Manager of the APL, explains how the competition has evolved: "For years, I heard professional companies say they wanted to have a go. So, APL collaborated with BBC Gardeners' World Live to create an opportunity for professionals. Now, it's a team effort, with two professionals tasked with transforming a 24m2 space in 16 hours."
The two teams that accepted this challenge were Gadd Brothers versus JJH and Radial Landscapes. Both teams featured a "Will" in their ranks, with Will Gadd and Will Burberry both international medallists on the World Skills international stage. Notably, Will Burberry was crowned European Champion in 2016, setting the stage for an intense and competitive showdown.
Phil added: "The gardens created at the end of the 16 hours were a testament to the skill and professionalism of these two teams. Gadd Brothers overcame many challenges during their build and still pulled off a beautiful aspirational garden. As General Manager of the APL, I could not be prouder of the results and the performance put in by both teams. But there must be a winner, and the garden completed by JJH and Radial was stunning. The design by APL award-winning designer Adam Vetere certainly captured the brief and provided the 'wow'."
JJH and Radial Landscapes were also awarded a platinum medal at the show and Gadd brothers were awarded a Gold.
The APL would like to thank sponsors Talasey Group, Country Supplies, Hedge Plants Direct (Essex), and Easy Toolhire, whose support made this competition possible. Special thanks are also due to Catherine Macdonald and Adam Vetere for their exceptional garden designs. Finally, a big thank you to all the team at BBC GWL for partnering on this competition and other initiatives. It is a great collaboration and one that the APL values immensely.
The gardens and the competition as a whole were nothing short of amazing, serving as an inspiration to future participants and encouraging more individuals to consider pursuing careers in landscaping.