Celebrating long service at Henry Bell & Co
Company: Henry Bell & Co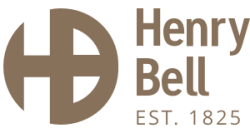 Henry Bell & Co is celebrating long-service work anniversaries across its Grantham-based operations. Managing Director Thomas Lee has clocked up 35 years with the Lincolnshire company, while Finance Director Carol Foster joined 54 years ago – and five team members are not far behind.
Thomas joined his father, Robert, in the family business in 1988 after completing his studies and time spent travelling. He started on the cereal seed cleaning and packing line before learning all the other production processes as he worked his way up, taking over as MD in 1995.
Over the years, he has guided Henry Bell through a rapidly changing marketplace, ensuring that customers always receive top-quality products and exceptional service. Four years ago, Thomas introduced the company's own brand, the Henry Bell Wild Bird Care Collection, an exciting range of bird feed and accessories supplying more than 850 garden centres.
"I am the fourth generation of my family to run this company," said Thomas. "It was originally bought by my great-grandfather, Rothwell Lee, in 1927 when it was a flour mill. Although it has changed considerably over the years, the one constant has been the incredible people who have worked here and the fantastic committed and dedicated team we have here today."
Carol arrived at Henry Bell as the office junior in 1969 and became Finance Director in 1995, working closely with Thomas. She has overall responsibility for the financial side of the business reporting to Thomas as well as preparing full accounts for auditing purposes and ensuring the Company operates with the legal boundaries of Company legislation.
Apart from a two-year gap from 1986 to 1988, when Carol left to work at a regional conference centre, her career has been spent at Henry Bell. "I absolutely love it here," she said. "Tom and I became directors in the same year and we were the new kids on the block. Our staff are like family and there's no job that Tom and I can't or will not do. We don't ask anyone to do something that we are not prepared to take on ourselves."
Members of staff joining Tom and Carol in celebrating their many years at Henry Bell are:
Dave Dixon, a team leader in the mixer shed who is marking his silver anniversary. "It's a great place to work and we all know one another," he says. "They are a fantastic bunch of people and we are trusted to get on with our jobs. We all pull together and I get a great deal of satisfaction knowing that pallets are stacked well and look really good on the lorry."
Robbie Williams, a warehouse manager who started 21 years ago. "Henry Bell is a company that, if you are happy here, you are here for all your working life," he said. "That really reflects the company and the hands-on management. I really like my job and the way that nothing stands still. There are orders coming in and going out every day."
Meganne Chambers, who has worked at Henry Bell & Co for over 20 years, as stock controller since 2008 She works in the office in a key role that supports the formulation of feed products. Duties include loading mix sheets into the manufacturing systems and making sure all stock levels are balanced and accounted for. "There is a real camaraderie here," she said. "We really care about one another and we are definitely not just a number. We are all really excited about the Henry Bell Wild Bird Care Collection and it's really fulfilling to see the products out on sale looking so smart and attractive."
Andy Allen, a line leader in the mixing shed, a position he has held for eight of the 17 years he has worked for the company. "I take care of the bird feed line and, although you might think mixers are repetitive, there's always something different happening," he said. "It is hard work, but I enjoy my job and, although the company has got a lot busier over the years, things have got easier, as we now have robots stacking the bags rather than us doing it." Andy is now retiring and will be greatly missed by the management.
Terry Desmond, a night shift supervisor for 20 years who before that spent five years operating the micronizers (a cooking process used for cereals and pulses). "The work and nights really agree with me," he said. "There are four of us on this shift working with the grinder turning wheat into flour for use in pet foods. I am really happy in my role, I like the people I work with and the management."
Thomas added: " Introducing our own brand of wild bird feed and accessories to the company's existing product portfolio has been a pretty spectacular time for us. It is going really well – we have some super customers and great accounts, and it's been growing year on year.
"However, we are never complacent. Our whole company is focused on ensuring our customers remain happy with Henry Bell products and the service we provide, and we appreciate that it is only possible thanks to our family of staff who always go above and beyond to do their very best."