JDA join forces with Marissa's Garden & Gift
Company: JDA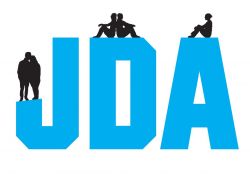 JDA are once again growing their portfolio of Principals.
JDA have been in business now for 10 years, predominately selling / supplying the garden centre industry with giftware, sundries and quirky unique ranges, both classic and contemporary.
The JDA Team are excited to announce that they have now joined forces with Marissa's Garden & Gift to become their National Salesforce. (To view their ranges click the following link - www.jdagencyltd.co.uk/catalogues/JDA_Marissas_Gifts_Catalogue.pdf) ) Stocks are excellent!
If you would like to stock any of these ranges please contact John Davis on 07854 763108 or john@jdagencyltd.co.uk
Dionne Estridge (Managing Director of JDA) said "We shall also be adding, and therefore announcing, another garden giftware company very soon who has also approached us. We're just tying up the loose ends."
If you would like to receive the NEW 2021 Marissa's Garden & Gift hard-copy catalogue please contact us.
JDA also represent Poppyforge, The Satchville Gift Co. The Terracotta Pot Company, The Millstone Collection, The Merchandising Stand Co, Lap-Pal and JD Burford.
Even though it has been a very bizarre year for all of us, we are all looking forward to the future as positively as we can, hoping things will get back to some normality, when we can start visiting customers properly again. We would also like to thank everyone for their business, and those who have supported us through this difficult time. The JDA Team.