Haskins promotes Andrew Harriss to buying director
Company: Haskins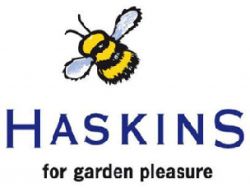 Andrew Harriss, who has worked at Haskins Garden Centres for over 14 years, will join the Board of Directors as Buying Director.
Andrew joined the company in 2006 as Buyers Assistant and has spent his career with the Ferndown-based busines, growing with the company to Assistant Buyer, Buyer, Senior Buyer and now Buying Director.
Julian Winfield, Chief Executive at Haskins Garden Centres said: "Andrew is a committed and loyal member of our team who has developed his skill and commercial acumen with the company over the past 14 years. We're pleased to be welcoming Andrew to the Board of Directors and promoting him to Buying Director, a role which is very well deserved and one in which he will thrive."
As Senior Buyer, Andrew was responsible for the gardening and furniture department however as Buying Director, will now oversee the entirety of Haskins buying department, for all five of its centres. With a seat on the Board, Andrew will also have a view across the wider business.
Andrew Harris, new Buying Director at Haskins said: "I have always been hugely grateful for the opportunities Haskins have provided me. Since joining 14 years ago, I have regularly been given new challenges and chances to progress my career within the business and for that I am very thankful.
"The horticulture industry is an incredibly enjoyable industry that really does hook you in. I can't see myself working in any other line of work and I am pleased to be continuing my success in buying with Haskins Garden Centres."
Haskins has centres in Ferndown (Dorset), West End (Southampton), Roundstone and Snowhill (West Sussex). Haskins Snowhill recently re-opened following a £15million redevelopment at the Crawley-based centre. Haskins Garden Centres also recently acquired Forest Lodge Garden Centre and Birdworld in Farnham, Surrey.
Please visit www.haskins.co.uk for further information.