Ivyline appoints new National Sales Manager
Company: Ivyline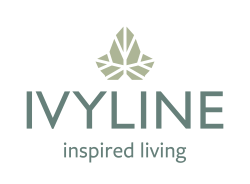 As Ivyline's star continues to rise, it has further enhanced its internal team with the appointment of Chris Owen as the brand's new National Sales Manager.
Chris has been part of the garden retail industry for over a decade with previous roles at Mr Fothergills and most recently, Darlac as General Manager. Together these have given Chris an unrivalled insight into the UK market, the future of the sector and a little black book that will pay dividends within this new role.
Chris' new responsibilities will include overseeing all aspects of sales, including key account and multiple customer management. He will also be working as part of Ivyline's wider sales team.
Talking about his new role, Chris said: "There are a million reasons why joining Ivyline feels like the right thing to do. From a collaborative approach to doing business, to a young team full of fresh ideas, it's a brand that welcomes newness, celebrates innovation and champions sustainability.
"I'm excited to get involved and to leave my mark on the future of Ivyline. I'm also excited to learn even more from people such as MD, Scott Thomas, whose development of the company has inspired me from afar for many years."
Scott Thomas, Ivyline Managing Director added; "We are delighted that Chris is joining to further strengthen the team. It demonstrates our clear intent to deepen our commitment to the garden centre market. Chris comes highly recommended and in particular for his passion to go above and beyond for the customer.
Find out more
To find out more about Ivyline's 2023/24 collections, or to book an appointment at Ivyline's dedicated showroom please visit www.ivylinegb.co.uk, email sales@ivylinegb.co.uk or by calling 024 7633 9180.