HTA welcomes new Chief Executive
Company: HTA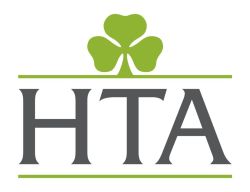 The Horticultural Trades Association (HTA) has, this week, welcomed Fran Barnes as its Chief Executive, completing the strengthening of its senior leadership team.
Fran's first week has included meeting HTA members, working with her management team in the HTA's head office at Horticulture House and meeting international associations at one of the sector's leading trade fairs, IPM Essen.
Fran joins the HTA from the National Farmers' Union of England and Wales (NFU), where she has worked for over 10 years, first as Head of Strategic Communications and subsequently as Director of Communications. Prior to joining the NFU, she held a number of editorial roles on food and farming programmes at the BBC.
Fran Barnes, Chief Executive of the HTA said: "I am delighted to have joined the HTA at the start of 2023, which is set to be a critical year for the environmental horticulture sector. The members, industry and HTA colleagues I have met this week have only strengthened my enthusiasm for horticulture. The sector delivers so much for the country's economy, health and environmental ambitions, and I am excited by the opportunity to grow the HTA's first-class reputation, influence and value for its members."
President of the HTA, Alan Down said: "I am very pleased to welcome Fran on board as the HTA's new Chief Executive – her leadership skills, knowledge and experience will be invaluable as we look to continuously improve and innovate how we serve our members in these ever-challenging times."