Ian appointed Commercial Sales Director
Company: Wyevale Nurseries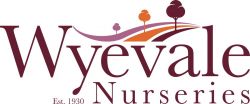 Ian Wright from Shifnal near Telford has recently (July 2019) joined one of the UK's leading nurseries as Commercial Sales Director.
In his role at Wyevale Nurseries, which is based in Hereford, Ian will be heading up three sales teams to drive sales through all product and market sectors.
The 55-year-old said: "I am very much looking forward to taking up my role as Commercial Sales Director at Wyevale Nurseries.
"I am excited to be coming on board with the business at such an exhilarating time and I feel enormously lucky to be joining, not only a very experienced and talented sales team, but also a business that has great knowledge, experience and a desire for quality.
"As well as heading up the sales teams, I will be using my instinctive commercial judgement to strengthen relationships with customers and suppliers to ensure Wyevale Nurseries continues to offer a market leading product range and service."
Prior to his role at Wyevale Nurseries, Ian worked as a Sales Manager at Boningale Nurseries in Albrighton selling trees and shrubs to the amenity market. He handled a number of key accounts and managed a team of five Sales Executives and four administrative staff.
He has also worked for various nurseries including Grangemore Plants, Hallmark Plants, Johnsons of Whixley, Robin Tacchi Plants, Deepdale Trees Limited, J A Jones Nurseries and Tacchi's Nurseries.
Ian studied horticulture at Askham Bryan College, just outside York and has a HND in Landscape & Horticultural Technology.
In his spare time, Ian enjoys watching football and playing cricket. He also spends time looking after his allotment and enjoys ballroom dancing with his partner, Helen.
Andy Johnson, Managing Director of Wyevale Nurseries, said: "I am delighted to welcome Ian into the Wyevale Nurseries' management team. Ian comes to us with extensive experience in the amenity sector, which is so important to us, given our extensive market-leading operations in trees, transplants and premium containers.
"His appointment will significantly strengthen us on that side of the business during the next phase of development. It will also allow me to spend more time working with our retail team ensuring we stay at the forefront of garden centre supply as new and exciting opportunities emerge on that side of the business too."
For further details about Wyevale Nurseries, which is based in Hereford, please call 01432 845 200, visit www.wyevalenurseries.co.uk, follow the company on Twitter at www.twitter.com/WyevaleNurs or log on to www.facebook.com/WyevaleNurs.