Stormafit Sales Team of the Year 18/19
Company: Stormafit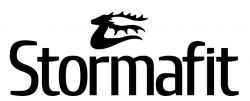 Throughout the year Gordon and Caroline Vass have demonstrated a tremendous work ethic and have proven their value to the Stormafit team yet again.

Their continual dedication and hard work has led to the Jane Austin and Jackdaw brands thriving in Scotland and the surrounding area.

A huge well done to Team Vass from everybody at Stormafit.

Keep up the great work!