HTA strengthens its grower representation at Board level
Company: HTA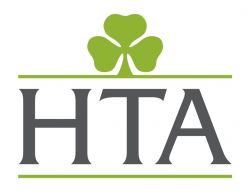 The Horticultural Trades Association (HTA) has announced the appointment of Brian Fraser, General Manager and Director of Oakover Nurseries near Ashford, Kent, to the HTA Board as a non-executive director.
Commenting on the appointment Adam Taylor, HTA President, said: "We are very pleased to announce Brian as our latest recruit to the HTA Board. Brian has represented HTA growers as Chairman of the Tree & Hedging Committee for a number of years and his appointment to the Board recognises his continued support for the HTA. Oakover Nurseries Ltd has had a long association with the HTA with one of its founders, Tom Wood, acting as HTA President in 1988/89. More recently Brian has helped lead the development of the plant health agenda and this appointment considerably strengthens grower representation at Board level."
Brian Fraser said: "I am delighted to be joining the Board of the HTA and representing the interests of all members. In particular, I look forward to using my knowledge and experience as well as that of my colleagues and peers to provide additional support and advice from a grower's perspective."
The Horticultural Trades Association (HTA) AGM takes place at Glee, Concourse Suite 30, NEC, Birmingham, B40 1NT on Tuesday 11 September 2018 commencing at 8.30 am (refreshments from 8.00 am).
The HTA Board consists of:-
Adam Taylor – Taylors Bulbs – President
Adam Wigglesworth – Aylett Nurseries – Immediate Past President
Alex Vick – HTA Senior Executive and Finance Director
Bob Hewitt – Klondyke Garden Centres – non-executive director
Matthew Bent – Bents Garden & Home - non-executive director
Richard Pyrah – Kelkay – GIMA President - non-executive director
Sandy Shepherd – Ball Colegrave - non-executive director
Simon Fraser – Ben Reid Garden Centre - non-executive director