HTA announce appointment of new gifting director
Company: HTA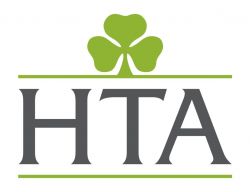 The HTA has signalled its commitment to developing and improving the gifting side of its offer with the appointment to the new position of Director of Gifting Sales and Marketing.

Jon Dixon will join the HTA on Tuesday 6 April. He brings significant experience from the gifting sector having led and developed gifting schemes for both Sainsbury and Argos.
Chairman of the HTA, James Barnes, said: "I am delighted to announce Jon's appointment to the HTA team and this very important role. Our gifting proposition is an essential arm of our business; it supports our members and the wider industry through its reach to both existing and new gardeners."
Jon Dixon commented: "I am really excited to be joining the HTA team and working to further develop their gifting programme to the benefit of members and customers. Covid19 and the changing shape of the UK high street has increased the importance for many families of gardens, indoor plants and outdoor lifestyle, and we will work hard to further increase relevance of the sector in the years ahead".