Hornby Whitefoot PR expands with appointment of Cassie King
Company: Hornby Whitefoot PR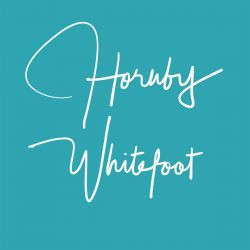 The industry's leading garden, home and lifestyle PR agency has recently welcomed a new member to the team – introducing Hornby Whitefoot PR's new Account Director, Cassie King.
A veteran of the industry, Cassie has a wealth of experience within the horticultural and garden retail market, having worked at one of the sector's leading trade associations for six years. It is this experience that Cassie will be bringing to her role at HWPR, coupled with her unrivalled passion and enthusiasm for creating hardworking and effective PR campaigns.
Joining the existing team, which includes Managing Director, Kimberley Hornby, and PR Account Manager, Robbie Cumming, Cassie will be helping to develop and grow the success of existing PR strategies for such brands as Glee, GIMA, Garden Re-Leaf, Briers, Johnsons Lawn Seed, Deco-Pak and Smart Garden Products amongst others.
HWPR's Managing Director, Kimberley Hornby said: "We are so excited to have Cassie on board. She joins us at a time of significant growth, so it's great to know she can hit the ground running. Her knowledge and fervour for both the industry, and what we do as a business, is infectious, and I have no doubt she is the right fit for both us, but more importantly for our clients."
Find out more
Hornby Whitefoot PR is dedicated to the garden, home and lifestyle industries, with a particular specialism in the garden retail market. If you are interested in finding out how the team can help grow your brand awareness please email kimberley@hornbywhitefootpr.co.uk, Tweet @HornbyWhitefoot or call 01604 373700.