Hambrooks has a Gardening Hero
Company: HTA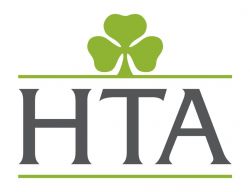 This April, National Garden Gift Vouchers (NGGV) recognises Frankie Banting from Hambrooks as a Gardening Hero.
Frankie Banting is a Garden Design & Landscaping Assistant Manager at Hambrooks, the Garden Design, Landscaping & Maintenance company based in Titchfield, Hampshire.
To thank her for being a Gardening Hero, Hambrooks presented Frankie with the £50 NGGV gift card prize and a Gardening Hero badge to wear at work with pride.
Hambrooks nominated Frankie as a Gardening Hero for her commitment to building relationships with local charities, Breast Cancer Haven Wessex and The Royal British legion, through gardening.
Managing Director, Norman Hambrook, comments: "Through the adaption of our existing Show Gardens Frankie's foresight, creative vision, energy and commitment has utilised the benefit of gardens, plants and flowers to forge partnerships with local charities. The gardens have played a major role in helping the charities to raise both awareness and funds. We hosted a Charity Firewalk at our Garden Design & Landscape Centre in Titchfield and raised £8k!"
"Additionally, Frankie is instrumental in creating several child-centric events in the gardens for children to learn not only how to plant seeds and vegetables, but also with the hope the activities will help to encourage a love of gardening."
The NGGV's Gardening Hero scheme recognises unsung gardening heroes within the industry, praising them for going above and beyond to support local community gardening or gardening good causes.
Do you know a Gardening Hero? Nominate them at hta.org.uk/gardening-hero