Hale Events appoints new Sales Executive
Company: Hale Events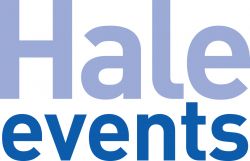 Hale Events are delighted to announce that Lesley Meaker has joined the Hale Events Sales Team. Following their acquisition of the Hotel, Catering & Retail Show last year, they now run 5 successful trade shows, and have expanded their sales team accordingly.

Lesley commented "After 26 years working as a retail manager for Clarks, I am looking forward to the challenge of working in a new industry, and getting my teeth into a whole new market".

Lesley will be working on their catering & hospitality, and food & drink trade shows. Hale Events currently organise 'The Source' show in partnership with Taste of the West, at Westpoint, Exeter, 'Expowest Cornwall' in Wadebridge, 'The Hotel, Catering & Retail Show' in Bournemouth and 'The Food and Drink Trade Show' at the Three Counties Showground, Malvern. They also run the 'Giving & Living' gift & home show at Westpoint, Exeter.

For information about Hale Event's trade shows, visit www.hale-events.com or call them on 01934 733433.