Greenfingers wing walkers set to take to the skies
Company: Greenfingers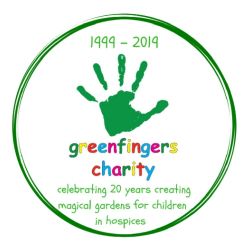 Three daredevil souls from the garden retail industry have just days to overcome their fears before taking to the skies for an adrenaline-fuelled wing walk in aid of the Greenfingers Charity.
The wingwalk, which had been due to take place earlier this month, was postponed after a technical glitch grounded the plane. With a new venue and aircraft secured, the trio plan to get airborne on Saturday 29th June in a bid to raise £15,000 for the charity.
The delay led to a nerve-wracking wait for GIMA director Vicky Nuttall, SBM LifeScience's Lowri Walker and Evergreen Garden Care's Mark Portman – but all three have vowed to take to the skies and raise vital funds for Greenfingers, the charity that builds magical gardens at children's hospices across the UK. More than £7,560 has already been pledged by 126 supporters, and the wing walkers have appealed to the industry to back their stunt and smash through the £15,000 fundraising target.
Taking care of the daredevils on 29th June will be expert pilots at AeroSuperBatics, the team behind the Breitling Wingwalkers, a much-loved display act at UK airshows. On arrival at RFC Rendcomb Airfield in the Cotswolds, Vicky, Lowri and Mark will be briefed before being strapped to the top wing of a Boeing Stearman biplane, built in the 1940s and used by American forces to train pilots during World War Two.
Wing walkers will then experience the roar of the plane's 450hp Pratt & Whitney engine – the largest and most powerful engine operated in the UK for wing walking – with the propeller hitting speeds of up to 760mph at full throttle! Once the flight is underway, wingwalkers will only be able to communicate with their pilot via hand signals, as the plane performs daredevil flypasts, zoom climbs, steep dives and banks in front of friends and family. Greenfingers supporters are welcome to come along on the day, too.
Anyone wanting to donate can do so by visiting www.justgiving.com/fundraising/gima-wing-walkers
To find out more about Greenfingers Charity please visit www.greenfingerscharity.org.uk. You can also join in the conversation by joining Greenfingers on social media - www.facebook.com/Greenfingerscharity/, @GreenfingersCha on Twitter, and @Greenfingerscharity on Instagram and LinkedIn.