Green-tech welcomes its first two apprentices
Company: Green-tech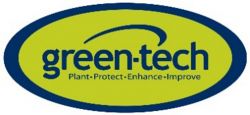 Green-tech launched its Apprenticeship scheme in April with the appointment of two Apprentices. Green-tech operates its Apprentice Scheme through Tyro Training, the commercial training division of Craven College.
Green-tech offered an apprenticeship in their sales department and one in their marketing department. The successful candidates have signed up to a Business Administration apprenticeship. Kate Farrar who joins the marketing department has chosen to specialise in digital marketing and Sam Styan who joins the sales department will be specialising in sales.
Apprenticeships have made a resurgence in recent years. In the 2015 summer budget, the Government set out plans to train three million new apprentices by 2020 and have introduced a number of initiatives and schemes to achieve this.
Apprenticeships are government funded work-based training programmes for people aged 16 and over. They combine practical training in a job alongside studying for a nationally recognised qualification. They can be tailored to specific job roles, making them flexible to the needs of a business.
Green-tech's Business Administration apprentice Kate Farrer said, "For me an apprenticeship was the best option. I had completed my A levels and didn't really want to continue in full time education, yet I still wanted to continue learning and further my qualifications. So, when I researched apprenticeships and saw that I would work alongside experienced staff, gain job-specific skills, earn a wage and continue my studies, I knew it was the right path for me. There are literally hundreds to choose from but I chose a one year Apprenticeship in Business Administration Level 3 specialising in Digital Marketing. Green-tech were offering this and I'm now working within their busy marketing department; learning the ropes and studying alongside, with support from the marketing manager and my Apprenticeship Advisor."
Sam Styan also added, "It was similar for me. I had finished my GCSEs and started my A levels when I realised it wasn't for me. I wanted to be earning money but my parents encouraged me to continue with my studies. They found the GOV.UK website where you can search for every apprenticeship available. We saw this opportunity with Green-tech and it's perfect for me. I'm learning but it's a proper job with prospects and I'm earning money. Result!"
Green-tech's Managing Director Rachel Kay concluded, "Green-tech is a young and dynamic business that is continuing to grow. We are always on the lookout for good people to join us and Apprenticeships are a great way of attracting enthusiastic talent with fresh ideas. We were surprised at just how much support there is out there to guide a business along this path and how flexible an apprenticeship can be so we can tailor it for the needs of our business. We're hoping to take on more apprentices to provide us with the skilled workers that will be the future of Green-tech."