Green-tech challenges the industry to a Christmas karaoke sing off for the BALI Chalk Fund
Company: Green-tech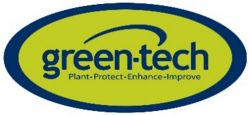 The Green-tech team are famed for their annual Christmas production which they publish for the industry's entertainment. They have unveiled their 2019 offering - a Christmas karaoke sing-off which shows several of their teams pitted against one another.
Teams from sales, operations, accounts, IT and HR went head to head to show off their vocal range, singing to a number of Christmas classics.
All involved undertook vocal warm ups and voice training to ensure their voices were in tip-top condition for the big performances and it should be noted that no animals' hearing was permanently damaged as a result of the pitches reached.
The video was emailed to all Green-tech customers and suppliers and they challenged their landscaping friends to post a video of themselves doing their own karaoke. For every video posted on social media Green-tech will make a donation to the BALI Chalk Fund and they are asking others to do the same.
To kick things off they have challenged Pro Landscaper Magazine, the BALI board, BALI head office, Terram and Anchor Systems to do their own Christmas karaoke, donate £50 to the BALI Chalk Fund and then challenge five of their contacts to do the same.
Chairman Richard Kay comments, "This is a fantastic effort from the Green-tech gang and I'm hoping we can spread the landscaping love and get others involved. I'd love to see a ripple effect like the Ice Bucket Challenge of a few years ago but with all proceeds going to the BALI Chalk Fund. A really worthwhile cause that supports education and training in the landscape sector. Our Christmas 'productions' are eagerly anticipated and this one won't disappoint. It's our way of rounding off another successful year and saying a big Thank You to the industry."
You can view the video here www.youtube.com/watch?v=o6CFZkQiO-k&feature=youtu.be
Donations to the BALI Chalk Fund can be made here - www.justgiving.com/balichalkfund

Green-tech would like to wish all their customers, suppliers and friends in the industry a Merry Christmas and Prosperous New Year.