GCA conference to welcome double Olympic gold medallist
Company: Garden Centre Association's (GCA)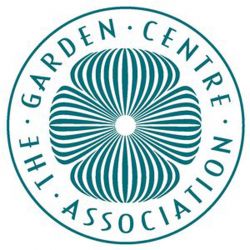 The Garden Centre Association will welcome double Olympic gold medallist Dame Kelly Holmes MBE (Mil) to its stage during its annual conference in January (January 26 until 29, 2020).
Kelly will speak to conference attendees on Tuesday, January 28 at the Mercure Bristol, Grand Hotel in Bristol about her career, mental health and what organisations can do to help.
The mental health advocate, broadcaster and writer who was only the second woman in history to claim the 800m and 1500m titles in the same Games, said: "During my speech at the GCA conference I will be taking a personal look at mental health and also what individuals and organisations need to do to help themselves and each other. I will also look at the ups and downs of my career on and off the track, at what kept me going and talk about what it takes to achieve your goals.
"Drawing on my time in the army as well as my athletics career I will also talk about effective team building, planning and preparation as well as the importance of physical and mental health and wellbeing."
As a teenager Kelly had two dreams, to join the army and win an Olympic gold medal. After early school-level success on the track she joined the army, initially training as an HGV driver. After 10 years in the army, rising to the rank of sergeant class 1 Physical Training Instructor, Kelly left the forces and returned to the running track full time.
Despite injuries Kelly amassed seven gold, eight silver and four bronze medals at Olympic Commonwealth and European levels. In 2004, in Athens, she became the first British athlete in more than 80 years to win a double gold on the track. She was also named BBC Sports Personality of the Year and European Athlete of the Year.
Iain Wylie, Chief Executive at the GCA, said: "Kelly has had an absolutely fantastic career on and off the track and she is an extremely inspiring person, which is why we think she is a fantastic choice of speaker at our conference. We think she will have lots of helpful advice that our attendees can take with them and instil in their own businesses and teams.
"Despite achieving incredible things in her sport, privately Kelly suffered from serious mental health problems. Her frequent physical injuries also had a psychological effect culminating in a breakdown in the run up to the World Championships before her Olympic triumph.
"It was after retirement that she opened up about her battle with depression, suicidal thoughts and self-harm. She has since become a champion for greater awareness and support in all areas of life and we think this is an incredibly important topic for our attendees to consider in all aspects of their personal and professional lives."
Kelly was awarded an MBE for her services to the army and she has recently returned to the military after being appointed Honorary Colonel of the Royal Armoured Corps, the first time anyone has ever been awarded such an appointment.
She founded the Dame Kelly Holmes Trust to support both retired athletes and disadvantaged young people. She was also an Ambassador for London 2012 and patron of several charities.
To add to all this, Kelly also founded a multi-million-pound programme for British woman athletes and even opened her own café in her hometown in Kent, which has now become an event space called 'The 1809 Hub'.
She hosts her own mental health-themed podcast and is an author of several books with Running Life: Mindset, fitness & nutrition for positive wellbeing being named a Telegraph Sports Book of the year.
The GCA's 2020 conference will be held at Mercure Bristol, Grand Hotel in Bristol from January 26 until 29 and places can be booked via www.gca.org.uk.
Kelly will be speaking to attendees on Tuesday, January 28.
For other information, please call 01244 952170, visit www.gca.org.uk, log on to www.facebook.com/pages/GardenCentreAssociation or follow the organisation on Twitter at www.twitter.com/GC_Association.