GIMA bids farewell as Colin Wetherley-Mein retires
Company: GIMA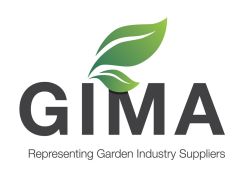 Colin Wetherley-Mein, GIMA Membership Ambassador, has decided to officially call it a day and retire from GIMA, the leading garden retail supplier organisation.
Colin has been a familiar face within the garden retail industry for 48 years, during his time having worked for Tufflink, Hurn Bros., and more recently, Vitax, where Colin spent 27 years. During this time Colin also played an integral role on the GIMA Council, eventually becoming President in 2015.
Following his first retirement from Vitax in 2017 Colin wanted to keep supporting the industry he loves by working closely with the team at GIMA through his role as GIMA Membership Ambassador; a role originally created specifically with Colin in mind. During his time with the association, Colin has been a fantastic support to so many GIMA members starting out in the sector, providing invaluable advice and information about how to succeed.
Vicky Nuttall, GIMA Director said 'Colin has been a great support to our members and also to me personally during my time at GIMA. There is no question that we'll miss his energy and enthusiasm for our industry. I know that everyone who Colin has worked with over the years will want to wish him a very long, happy and heathy retirement.'
Although Colin is retiring from GIMA, we may still see him around from time to time as he continues his work as Greenfingers Charity Trustee. He also hopes to spend more time on his other passion as a cricket umpire.