GCA chair says first year of tenure a success thanks to sharing
Company: GCA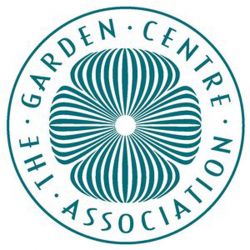 Mr Armitage told attendees in his address at the start of the event at the De Vere Carden Park in Chester how pleased he was with the GCA's on-going progress.

He continued: "It is not until you take on the mantle of GCA Chairman that you actually appreciate how interesting and rewarding the role is.

"Last year I made a pledge that, with the help of the executive committee we would improve the value of our memberships, citing our area meetings, stronger links with other industry organisations and our training programme GROW as our main focus. I would like to think I have gone some way in achieving these goals.

"Since making those three pledges to you, I have travelled thousands of miles and been to almost every regional meeting so far this year, many of which have seen record attendance.

"It has filled me with pride to see how well supported the association is and I cannot stress enough to all our members how important it is to visit fellow members to talk about the issues of the day and share your ideas.

"It can only help to improve what we are all already doing so well and in turn improve and strengthen our industry, adding even more value to our membership and it must be working because it is a pleasure to welcome some new members to the association. Pacific Nurseries, Thetford Garden Centre and Thirsk Garden Centres have all joined as full members. Millbrook Staplehurst and Creative Gardens Galgorm Castle became new subsidiary members.

"We also have some new Associate Members, joining us Ellis Whittam, Ovation, Karcher, Paroh, Pacific Lifestyle, G J Handy and Hug Rugs. I would like to extend a warm welcome to all of them.

"I would like to take this opportunity thank the members of the Executive Committee that are stepping down this year for all the support and the time they have contributed to our association.

"Philippa McKean (Midlands Area Chairman), Tim Mason (South Thames Area Chairman) and Mike Lind (Wales & West Area Chairman) leave the committee with our best wishes and gratitude for their hard work. I look forward to welcoming Will Blake, Jolyon Martin and Peter Self who will join the committee in 2015 as their respective replacements."

In the future, Mr Armitage said the organisation had lots to look forward to.

"Back in 2011 we held a strategy meeting to plan the next five years, as with many things once you set a goal and a timescale things tend to happen quicker than you might expect, as a result the five year plan has arrived in three years, so we will now begin a review of the association's strategy again in March this year and plan for the next five.

"The nearly normal weather pattern and some consumer confidence creeping back has afforded the GCA and its members some reasonably better sales in 2014, especially when compared with some high street and large DIY retailers.

"It is however always worth remembering that the rise in sales this year is still behind the curve we enjoyed in the noughties and the new issues that the new world of retail will bring will continue to offer us our challenges for the future, but as GCA members these issues are of course, always better shared."

The GCA represents nearly 200 garden centres nationwide.

Through sharing information and its inspection programme the GCA helps members to achieve high standards in customer service, plant quality and reliability.

For further information, please call 0118 930 8918. Alternatively, visit www.gca.org.uk, log on to www.facebook.com/GardenCentreAssociationorfollow the organisation on Twitter at www.twitter.com/GC_Association.