Supplier team conquers at Roman Games
Company: GCA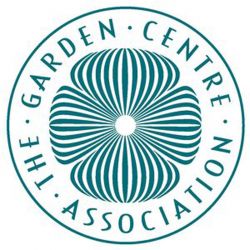 The Greenfingers Challenge Cup, which was held at the De Vere Carden Park in Chester and marked the start of the GCA annual conference, saw the supplier team, the Cabbages, take the crown.

Iain Wylie, Chief Executive of the GCA, explained: "This year the theme for the Challenge Cup was the Roman Games and saw a team of garden centre staff go head-to-head with a team of suppliers in everything from chariot races to Roman road building.

"Big congratulations go to the supplier team on their win and to everyone for raising such a huge amount of money for Greenfingers."

Guy Topping, Managing Director of Barton Grange Garden Centre lead the garden centre team and Danny Adamson, Former Managing Director of William Sinclair lead the suppliers team.

Danny said: "I am delighted to have recaptured the Greenfingers Challenge Cup. Beating Guy Topping is never easy, but it is always a pleasure. That said, I think everyone has had a terrific day and we've managed to raise a brilliant amount for Greenfingers."

Greenfingers was launched in November 1998 by a group of volunteers drawn from all sectors of the gardening industry.

Growers, plant breeders, retailers, manufacturers and a host of gardening journalists and celebrities have willingly contributed materials, time and expertise to create gardens at children's hospices around the UK.

The GCA annual conference continues until January 28, 2015 at the De Vere Carden Park in Chester.

For further information, please call 0118 930 8918. Alternatively, visit www.gca.org.uk, log on to www.facebook.com/GardenCentreAssociation or follow the organisation on Twitter at www.twitter.com/GC_Association.