Fleur promoted to Smart Board
Company: Smart Garden Products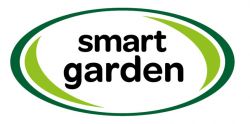 Fleur Morgan, formerly head of product development at Smart Garden Products, has joined the Board as Director of Category Management.
"Many of our customers, suppliers and others within the industry will know what a vital role Fleur has forged within our rapidly expanding business and therefore understand the important part she will continue to play as a director in formulating its future development." said MD Jonathan Stobart.
Paris Natar added: "Fleur and I have worked together since she left university and I am both proud and delighted that she has developed into such a brilliant businesswoman. When I joined Smart in 2013, I immediately offered Fleur a role that she readily accepted. It is one of the best decisions I made".
Fleur, 34, is equally delighted to join the board as its youngest director saying: "The last 3 years here at Smart have been terrific and I have thoroughly enjoyed being a key part of the company's huge success story. I am given virtually free rein to develop products and ranges together with the people within my team, so it really is great fun. Being a director alongside the other very industry-savvy colleagues adds yet another exciting dimension to my responsibilities."