Stephen Biden joins Gardeco as UK Sales Manager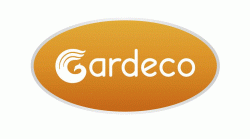 Gardeco Ltd are delighted to announce the appointment of Stephen Biden as their new UK Sales Manager.
Stephen brings with him a wealth of experience in the garden centre industry operating at director level at a number of major companies including William Sinclair Horticulture.
"I have joined Gardeco at a very exciting time as they are poised to launch a number of innovative and ground breaking products aimed at generating incremental sales for garden centre retailers."
"My contacts in the industry are used to me turning up with unique products and a different slant on marketing. I can assure you all, you will not be disappointed.' Stephen said on joining Gardeco this month.Contact Stephen on 07775 500063.