Evergreen Horticulture appoints Stephen Simmons as UK National Sales Manager
Company: Evergreen Horticulture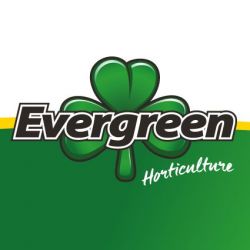 Evergreen Horticulture is delighted to welcome Stephen Simmons (formerly Regional Sales Manager, The Scott's Co. Ltd.), who joins us on 3 January 2018 as UK National Sales Manager.
Stephen has a worked within the horticultural sector for 23 years and has amassed a wealth of experience within the industry. His experience to date, combined with his friendly, efficient and professional demeanour has earned him a trusted reputation as a much liked professional within the industry.
Stephen says "I am very excited for this new chapter in my career and to take on this dynamic and challenging role. Evergreen, a family-run business harvesting and manufacturing peat & compost products since the 1960's now in its third generation, is already a well-established 'growing media' manufacturer servicing many customers within the UK horticultural sector. I truly believe they are the industry's best kept secret. They have spent years perfecting their craft and supplying their customers (mainly Retail Nurseries who both grow with and sell with their products), with only the finest retail and professional mix 'growing media' that delivers optimal and consistently good growing results.
With their recent plant and mixing line investments, this family-run business is in a prime position to offer horticultural retailers and growers something very new and exciting, all with the promise of only the finest quality products at very competitive prices, prompt scheduled deliveries and a personable service.
They offer products that will hands down rival all other competitors. My experience to date combined with a genuine enthusiasm for this family-run business complimented by that of their firm focus on quality, will enable me to take this company to new heights. I see very exciting times ahead with a business that is big enough to deliver but still small enough to care.
I look forward to exploring the new opportunities this role presents, servicing new and existing clients, expanding our current range of 'growing media' products and endorsing the Evergreen brand."
Please feel free to contact Stephen on +44 (0) 7841469467 or email: stephen@evergreenpeat.com
We wish Stephen every success in his new role.