Former England rugby player Matt Dawson to speak at GCA conference
Company: GCA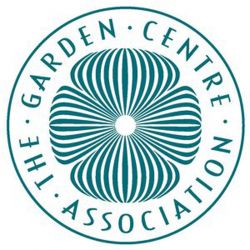 Former England rugby player Matt Dawson MBE will share his team building and personal commitment expertise with delegates at Garden Centre Association's (GCA) 52nd annual conference in Warwickshire in January (January 21 until 24, 2018).
One of England's most capped players of all time, Matt was a scrum half and a key part of the team that won the 2003 World Cup.
Iain Wylie, Chief Executive of the GCA, said: "We've just confirmed Matt as our Tuesday afternoon speaker and we're absolutely delighted. It's quite a coup to have such a big name draw for this year's conference and someone who is well-known not just for his sporting prowess but also for his more recent media appearances on all sorts of popular television programmes including the BBC's 'A Question of Sport'. In 2006, he won 'Celebrity Masterchef' and, in the same year, came second in 'Strictly Come Dancing', so has a real drive and flair for winning."
Delegates who attend the 2018 GCA conference in Stratford-upon-Avon will be able to hear Matt speak on Tuesday, January 23.
Iain continued: "As a rugby player, he played more than 70 times for England, and famously his pass in the dying moments of the 2003 World Cup final resulted in the kick that won the game. Matt also captained England and played on three Lions' tours. As part of the world-beating team, he was involved in a revolutionary set-up that introduced new ideas and professional attitudes.
"He witnessed first-hand the organisation and team structure, the handing of responsibility to individuals and coaches, the culture of team and player accountability and the analysis of performances.
"Since his retirement, Matt has developed two parallel careers: in media and in business. He's a regular commentator on live matches for BT Sport and BBC 5Live. He's also one of the longest serving team captains on the BBC perennial A Question of Sport where his banter with opposing captain Phil Tufnell has become a popular feature of a show that's been on air for more than four decades."
In business, Matt has two jobs. He works with The Instant Group, which is a commercial property company, and with the facilities management giant, Sodexo.
"Working in these areas has given him an insight into business, how its run and the expectations of clients, and how to deal with everyday challenges, from getting groups to work together to having accountability for results.
"Matt applies lessons from the pitch and dressing room, and combines them with his commercial knowledge to deliver messages on everything from staff engagement to leadership culture. As well as offering serious business insights, he also adds humour and understanding to his presentations."
Matt will be speaking at the GCA's annual conference on Tuesday, January 23.
The GCA represents nearly 200 garden centres nationwide. Through sharing information and its inspection programme, the organisation helps members to achieve high standards in customer service, plant quality and reliability.
The GCA's annual conference will be held Crowne Plaza Hotel in Stratford-upon-Avon from January 21 until 24, 2018. More than 300 delegates are expected to attend the event. Places for the event can be booked via the GCA website www.gca.org.uk.
For other information, please call 01244 952170, visit www.gca.org.uk, log on to www.facebook.com/pages/GardenCentreAssociation or follow the organisation on Twitter at www.twitter.com/GC_Association.