Entrepreneur & Sewing Bee judge backs creativity at GCA conference
Company: GCA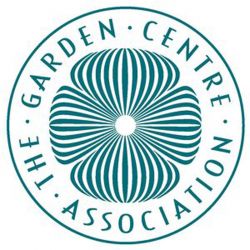 The dapper-suited entrepreneur made famous for his role as a judge on BBC's 'The Great British Sewing Bee' is speaking at the Garden Centre Association's 2018 conference.
As well as appearing on TV, and despite having no fashion experience and being an engineer by trade, Patrick Grant is also the owner and Creative Director of Savile Row tailors' Norton & Sons.
Iain Wylie, Chief Executive of the GCA, enthused: "Patrick will be entertaining us all with the tale of his accidental entrepreneurship and the importance of creativity in business, when he takes the conference podium in the afternoon on Tuesday, January 23. As well as running his own business, he has a wealth of experience and consults for brands such as Barbour and The Kooples, and is an honourary Professor at Glasgow Caledonian University.
"Patrick bought Norton while studying for an MBA. Back then, the centuries-old business had shambolic branding and variety of different products, but it stood for nothing.
"Patrick abandoned the sidelines in guns and sporting tours, hired a new, core staff and focused again on doing a simple thing well, making beautiful suits."
Norton continues to make only 300 bespoke suits each year and Patrick has since founded a ready-to-wear line, E. Tautz and produced a collection for Debenhams.
E Tautz is stocked in 10 countries and won Patrick a British Fashion Award. He has since collaborated with fashion giants such as Alexander McQueen and Christopher Kane, and brands such as Chivas Regal.
"Patrick will be stressing to our 300 plus delegates the importance of doing one simple thing well, paring down their brand and listening to the needs of their customers. It doesn't matter if it's engineering, fashion or garden centres: it's about making the product amazing.
"I think his presentation entitled 'Where Heritage Meets Innovation' will resonate with our members, as so many operate or come from independent, often family-run, garden centres. These centres are likely to have been around for many years, have deep roots in the communities they serve and ooze heritage.
"This can be a very positive attribute as they represent to the customer stability, experience, knowledge and trustworthiness. However, our members are also very aware of the need to embrace innovation and I know they will be very keen to hear what Patrick has to say when he delivers his speech at the conference."
The GCA's 52nd annual conference takes place at the Crowne Plaza Hotel in Stratford-upon-Avon, Warwickshire from January 21 until 24, 2018.
The GCA represents nearly 200 garden centres nationwide. Through sharing information and its inspection programme, the organisation helps members to achieve high standards in customer service, plant quality and reliability.
Places for the event can be booked via the GCA website www.gca.org.uk.
For other information, please call 01244 952170, visit www.gca.org.uk, log on to www.facebook.com/pages/GardenCentreAssociation or follow the organisation on Twitter at www.twitter.com/GC_Association.