Visiting economist at Bank of England to speak at GCA conference
Company: GCA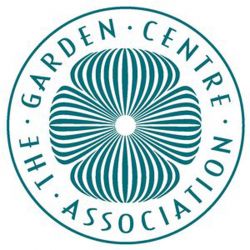 World renowned economist Roger Martin-Fagg will be speaking at the Garden Centre Association's (GCA) 52nd annual conference in Warwickshire this January (January 21 until 24, 2018).
Roger, who also presented to attendees in 2014, will be focusing on making economics accessible for non-economists and helping management teams think through their strategy during his session with delegates on January 23.
Iain Wylie, Chief Executive of the GCA, explained: "We're delighted that Roger has been able to spare the time to come and speak to our delegates again this year. He was invited back by popular demand.
"Roger began his career as an Economist with the New Zealand Treasury in 1972, then as Economist to the Air Transport and Travel Industry Industrial Training Board. In 1975, he was asked to design and run a postgraduate programme in Airline Management for British Airways, which ran very successfully for 12 years at Thames Valley University.
"In 1987, he joined Henley Management College to design, deliver and teach bespoke strategic management programmes. He did this for 21 years, covering all sectors, but with an emphasis on financial services, house builders and newly privatised utilities."
For the past nine years, Roger has worked as an independent Behavioural Economist. He has a visiting faculty place at Warwick, Ashridge, Henley and Duke Business Schools and has also been External Examiner at The University of Bath, and a visiting faculty expert at the Bank of England and the Institute of Marketing.
Roger leads workshops, seminars and delivers keynote sessions and has worked in the USA, Middle East, Russia and South East Asia.
He will be speaking at the GCA's annual conference in the morning on Tuesday, January 23.
"Tuesday is traditionally our day for strategy and there's no change this year. We'll be hearing about subjects such as the economy, the challenges facing businesses and the direction of future market trends with an emphasis on maintaining and enhancing profitability, so Roger is well placed to speak on this day of the conference.
"He has a reputation for making the complex simple, producing accurate forecasts and is one of a few economists with a keen sense of humour. At the end of the session, our delegates will be more economically intelligent and better able to translate the meaning of the big picture for their business."
The GCA represents nearly 200 garden centres nationwide. Through sharing information and its inspection programme, the organisation helps members to achieve high standards in customer service, plant quality and reliability.
The GCA's annual conference will be held Crowne Plaza Hotel in Stratford-upon-Avon from January 21 until 24, 2018. More than 300 delegates are expected to attend the event. Places for the event can be booked via the GCA website www.gca.org.uk.
For other information, please call 01244 952170, visit www.gca.org.uk, log on to www.facebook.com/pages/GardenCentreAssociation or follow the organisation on Twitter at www.twitter.com/GC_Association.