HTA appoints Director of Policy and Communications
Company: HTA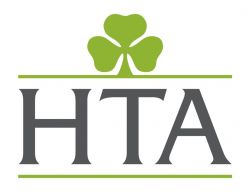 The HTA has appointed James Clark as Director of Policy and Communications.
James, who joins the HTA in June, has held a number of public affairs roles – most recently as UK public affairs and advocacy lead at pharmaceutical company Sanofi. Prior to that he was senior manager – public affairs GB at Coca-Cola European Partners for seven years where his role included working on packaging and recycling policy and stakeholder engagement. Prior to that he was public affairs manager at Sainsbury's, public affairs officer at the British Dental Association and worked as a researcher for Tim Loughton MP.
HTA President Adam Taylor comments, "We are delighted that James will be joining the HTA in this new role of Director of Policy and Communications. With so many key topics impacting the industry from plant health and growing media to sustainability and Brexit related considerations it is such an important time to ensure that the voice of the industry is heard. James' appointment will strengthen our lobbying activity on behalf of members on these topics and many more."
HTA Policy Executive Sally Cullimore and HTA Communication's Manager Gill Ormrod will report to James.
James Clark comments, "I am delighted to be joining the HTA, working with a committed and expert team in delivering first class member communications and ensuring members' voices are heard by policymakers. HTA members have a strong record in creating jobs, generating economic value and protecting and enhancing the environment. I'm looking forward to seeing and learning more about this exciting and innovative sector."