Distinction for Green-tech apprentice
Company: Green-tech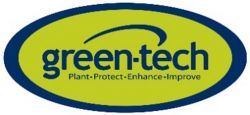 Apprentice George Goodier has passed his course with the highest honours and has accepted a permanent contract with Green-tech as a Sales Advisor.
George joined the company in 2017 in the dispatch department and undertook a Level 2 Customer Care practitioner apprenticeship. He has since moved into the sales department.
George has successfully demonstrated excellent customer service skills and behaviour as well as strong product knowledge. He has consistently provided service in line with Green-tech's high customer service standards and strategy.
Managing Director Rachel Kay comments, "Apprenticeship schemes are working well for our business and our commitment has been rewarded. George has settled in well and is a popular member of the team at Green-tech. He has worked hard to complete his apprenticeship and fully deserves the full-time contract that we have offered him."
Apprenticeships are government funded work-based training programmes for people aged 16 and over. They combine practical training in a job alongside studying for a nationally recognised qualification. They can be tailored to specific job roles, making them flexible to the needs of a business.
George Goodier added, "The last two years have gone really quickly and I can't believe how much I have learnt. The course has taught me how to deal with customers, how to put them first and how to offer them first class care and service. Green-tech has been brilliant with me; they have helped and supported me every step of the way. I'm chuffed to have a permanent contract now."
Green-tech's Managing Director Rachel Kay concluded, "We are always on the lookout for good people to join us and Apprenticeships are a great way of attracting young talent with fresh ideas. We have been pleasantly surprised at how easy the apprenticeship's have been to administer and manage; there has been a lot of support to guide our business along this path. Our experience has been really positive and one we would recommend to any other business seeking to expand."