Keith Weed to be proposed to RHS Members as the next President of the RHS
Company: RHS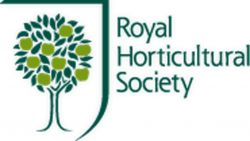 The Council of the Royal Horticultural Society (RHS) has announced it will be supporting the nomination of Keith Weed for election as RHS President in 2020*, when the tenure of the current President, Sir Nicholas Bacon, comes to an end next July.
Keith has recently retired from Unilever, having held a number of senior positions within the organisation. For the last 9 years he was a member of the Executive Committee and Chief Marketing and Communications Officer, a role which included responsibility for Unilever's pioneering social and environmental sustainability programme.
Keith is currently a non-executive director of WPP and, among other roles, is President of the Advertising Association, a Board member of Business in the Community and a Trustee of Grange Park Opera.
Keith is an enthusiastic, hands-on gardener. He has recently been developing the garden at his family home in Surrey, including the design and redevelopment of a walled garden, a wildflower meadow, herbaceous borders and a productive fruit and vegetable garden.
Sir Nicholas Bacon, President of the RHS, says: "I'm delighted that Council is supporting the nomination of Keith Weed for election as President next summer. His understanding of the digital revolution and his experience of promoting sustainability both within business and at not for profit organisations will be of great benefit to the Society.
"As Keith will discover, being President of this Society and working with all our brilliant people is both a great privilege and enormous fun. I have been fortunate to have been involved in some of the biggest developments in the history of the RHS, including the forthcoming opening of the new RHS Garden Bridgewater in Salford and the new National Centre for Horticultural Science and Learning at RHS Wisley, along with significant investment in supporting community gardening groups throughout the UK."
Keith Weed says: "I am honoured to be proposed as the next President of the Royal Horticultural Society at such an important time in its development. I have long admired the RHS and in particular its current investment programme. I look forward to bringing my passion for gardening and my experiences in other organisations to this exciting role and help shape the next chapter of the Society."
[* The President of the RHS is elected annually by the members of the Society at the Annual General Meeting. The election process will be concluded at the next Annual General Meeting of the Society in July 2020 when Sir Nicholas will retire as President of the RHS.]