Delamore Gear charity 10k run
Company: Delamore Young Plants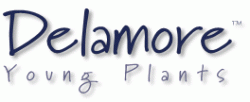 Many of you will recall a few years back when the Delamore team ran 10 kilometres to raise funds for a charity chosen by one of our late employees, Annette Hatter. You were all so generous at that time and we raised over £8,000 for Macmillan Cancer charities. Amazing work has been done with the money we raised and it was great opportunity for us as a business to do something collectively for such a great charity. Recently, events have reminded us of our collective desire to continue to help good causes when we can. We are therefore about to do it all again!

This time around, we are running for Cancer Research UK and Alzheimer's Society, splitting whatever we raise 50/50 between them. We already have 20 runners engaged and are still actively recruiting for the team. If you'd like to join in just drop Meggan a line and she'll be glad to sign you up.

If you would like to sponsor our teams to raise funds for these very deserving charities, please visit the website http://uk.virginmoneygiving.com/DelamoreYoungPlants

We appreciate that there are many calls for help these days from so many very good causes so please only give if you believe in what we are doing and would like to help us do so.