Blue Diamond's Stuart Whalley is promoted to Head of Product Development
Company: Blue Diamond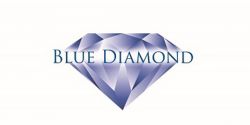 Blue Diamond today announces that Stuart Whalley has been appointed as Head of Product Development (Gardening and Leisure).

With continued responsibility for garden and leisure ranging and for further development of own brand and exclusive products, this role provides the Group with new opportunities to innovate and diversify our product range, thereby strengthening our position within the garden centre industry.

Stuart joined Blue Diamond as Head of Gardening in April 2014 with extensive experience in the garden centre industry. He has successfully undertaken and overseen range adjustments to align categories with the Group's target demographic. He has expanded the leisure portfolio with direct sourcing from manufacturers and increased both the quality and quantity of our own brand offering.

Alan Roper, Managing Director of Blue Diamond, commented, 'Stuart has done excellent work in his role of Head of Gardening, demonstrating a clear affinity and awareness of sourcing quality products in line with the company ethos. This new role will significantly strengthen our approach to product development enabling us to provide innovative and exciting new products for our customers'.

Stuart said, 'my strength has always been in product development and I enjoy identifying products with great potential and applying my creativity to develop these products even further. By prioritising product, this gives us an amazing opportunity to offer a range that can outperform and differentiate us from our competitors'.

As a result of Stuart's promotion, Blue Diamond is now recruiting a replacement Head of Gardening with sole responsibility for the commercial management of the garden and leisure categories. This appointment will enable more focus on sales opportunities during the key trading seasons. Prospective applicants should apply in writing to
recruitment@bluediamond.gg.