Fred Sirieix and Henry Dimbleby to speak at HTA Catering Conference
Company: HTA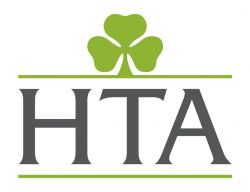 The 'Art of Service' by Fred Sirieix and 'How to serve food that both tastes good and does you good' by Henry Dimbleby, are the two leading topics for the keynote speaker sessions at the HTA Catering Conference.
Taking pace on Tuesday 7 and Wednesday 8 June at The Belfry Hotel and Resort, near Sutton Coldfield, the HTA Catering Conference and dinner provides garden centre catering operators the inspiration to transfer food and drink into profit.
Fred Sirieix, General Manager of Michelin-starred restaurant Galvin at Windows on the 28th floor of the London Hilton on Park Lane, will discuss the principles of customer service and why excellent customer service is absolutely critical in catering-based operations.

As well as being a General Manager, Fred co-hosted with Michel Roux Jr. in the BBC2 series about service and hospitality, "Michel Roux's Service". Fred is also recognised for his role as the host and charismatic Maitre d'H in the much-loved "First Dates" series on Channel 4.
With 33 very busy restaurants across the country and a number of cook books under their belt, Leon Restaurants has a strict food sourcing and sustainability policy and keeps food and packaging waste to a minimum. Henry Dimbleby, Co-Founder of the popular, award-winning, high-street chain of Leon Restaurants, will explain the concept behind Leon. How they source their ingredients and manage their suppliers, how they develop their menus and how they engage with their customers.
Joining the line-up, Mark Harris, Proprietor of Harris Restaurant Consultants, will speak behalf of headline partner, Vision Commercial Kitchens. Mark will give an overview of garden centre catering and will explore the latest trends to take note of and look forward to what can be expected in the future. Mark will touch on operations, menu planning, marketing and promotion, guest retention and much more .
Speakers will also include Anthony Hester, Head of Restaurants at Dobbies, and Melanie Sewell, Catering Director at Fron Goch Garden Centre. The panel sessions on both days will be chaired by Boyd Douglas-Davies, CEO of Hillview Garden Centres Ltd. Neville Stein, Founder and Managing Director of Ovation Business Consultants, will host the conference on day two.
This year's conference and exhibition features a formal dinner, which allows delegates plenty of time and opportunities to meet with a range of key catering suppliers.
The dinner, held on the evening of Tuesday 7 June, will feature Garden Trade News 'Greatest Catering Awards' and an engaging after-dinner speaker.
The cost to HTA members is £325.00, plus VAT, which includes the two day conference, dinner and accommodation for single occupancy at The Belfry (£445.00, plus VAT for non-members). Single day only rates are also available for those who cannot attend the full conference.
For more information and to book visit www.hta.org.uk/cateringconference