BALI Chalk Fund's top award presented to Writtle student
Company: BALI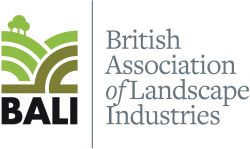 George Truss, a student of BALI Training Provider college Writtle University College, has been awarded the BALI Chalk Fund's National Landscape Student of the Year Award 2019.
George, who has recently completed his Extended Diploma in Horticulture and is Junior Director of Constable Landscapes, a family-owned landscaping business which he now part oversees at the age of 19, will now be bestowed with a £500 cheque from the BALI Chalk Fund in recognition of his commitment and dedication to his studies, his excellent work ethic, high level of attendance and a keenness to learn and develop. George will receive a ticket to the BALI National Landscape Awards 2019 where his cheque will be presented to him on stage.
The BALI Chalk Fund, established in 1975 with a legacy from the widow of Geoffrey Chalk, owner of Gavin Jones and founder member of the British Association of Landscape Industries, supports education and training in the landscape sector and has established strong links with the BALI GoLandscape initiative to assist with delivering its key objectives.
Over recent years, the BALI Chalk Fund has awarded cash prizes to top landscape students at many of the UK's land-based colleges. The trust's focus is to establish and develop an effective enrichment programme designed to ensure that graduates develop the necessary skills, knowledge and certification that industry requires, making them highly employable.
The Fund's National Landscape Student of the Year Award takes place over two stages. Earlier in the year, BALI Training Provider colleges nominate a student that, in their opinion, has performed well above all others in their year and will make a positive impact on the industry in the years to come. The top student from that stage is then put forward to the national stage, where each top student competes for the ultimate UK title, a £500 cash prize along with an invitation to the prestigious BALI National Landscape Awards.
As well as providing a £500 cheque to the student, the BALI Chalk Fund also presents £500 to the college, in this case, Writtle University College and provides a ticket to the college to attend the BALI National Landscape Awards. The college then uses that cash prize to invest in future landbased activity.
For more information on the work of the BALI Chalk Fund visit their website balichalkfund.org.uk.