Kyle joins the Plant Health Professional Register
Company: Wyevale Nurseries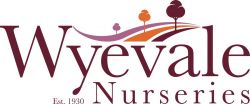 A Production Manager at one of the UK's leading nurseries based in Hereford has successfully completed a competency exam to become an Associate on the Plant Health Professional Register (October, 2019).
Kyle Ross from Wyevale Nurseries has joined the register organised by the Royal Society of Biology, which aims to develop plant health skills and create a community for plant health professionals.
The Plant Health Professional Register was established in 2016 in response to the Department of Environment, Food and Rural Affairs (Defra) and Government Office of Science reports recommending development of plant health skills and creating opportunities for a wider community of trained plant health professionals.
The Plant Health Professional Register demonstrates skills against the GB Strategy for Plant Health and Biosecurity and encourages continued professional development in plant health. There are three levels of the register – Associate, Registered and Senior.
The register acknowledges an individual's competencies and helps signpost training and career development opportunities. It provides the Chief Plant Health Officers with information on plant health expertise in the UK, for speedy responses to disease outbreaks. ​Together this helps protect the UK and businesses from the harm that pests and disease can cause to plants. ​
In 2018, a pilot exercise engaged with the Horticulture sector to extend the register to all relevant horticulturalists and is now being incorporated into the plant health assurance scheme being developed by the Horticultural Trades Association.
For further details about Wyevale Nurseries, which is based in Hereford, please call 01432 845 200, visit www.wyevalenurseries.co.uk, follow the company on Twitter at www.twitter.com/WyevaleNurs or log on to www.facebook.com/WyevaleNurs.