Artevasi announce new UK Sales Director
Company: Artevasi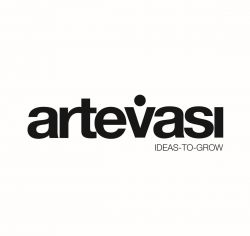 Artevasi, leading European manufacturer and distributor of quality pots and containers, are pleased to announce that James Brindle has joined the Artevasi family.
Rodolfo Resende, CEO of Artevasi said " James has a wealth of experience of managing UK gardening business and teams, with success in dealing at all levels and all routes to market. We are all very excited to have James on board, and so with his expertise, knowledge and skills we will have everything we need to make the UK market a success"
"I'm truly pleased to be part of this fantastic worldwide business" James says "It's going to be fantastic to lead, mould and grow the UK market, with Artevasi keen to invest in the UK further following some very good and notable success".
Artevasi are an entrepreneurial business with a desire to create and support market trends, in which the pot is the central element of decoration of indoor and outdoor spaces.
"Since my arrival at the beginning of March" James states "we have completely changed the UK Sales Team, by doubling the number of sales agencies, now all having decades worth of garden industry experience, allowing Artevasi to support the retailers with quality, regular service across the UK".
Artevasi will be moving into its new UK offices soon after Easter, with category extensions and new categories being launched later on into 2019.
Watch this space!.......
Contact details – 07521265184, james.brindle@artevasi.co.uk