Andy Abraham joins the RocketGro team
Company: RocketGro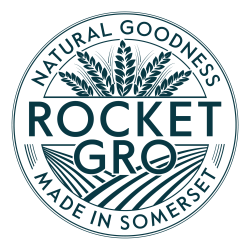 RocketGro is excited to announce that it has expanded its team with the appointment of Andy Abraham as the company's new Sales Director.
With 30 years' experience of the garden retail sector under his belt, including 20+ years with Solus and latterly nine years with Westland after the incorporation of the Crest Garden brand, of which Andy was a founding member, it is safe to say that Andy will bring an invaluable knowledge and skillset to RocketGro's offering.
Speaking about his new appointment, Andy Abraham said: "I was looking for my next adventure and when RocketGro approached me I knew this was the opportunity I had been waiting for. RocketGro is an exceptionally exciting brand and one that offers both retailers and consumers a real alternative to existing growing media sales options. Backed by a unique story, a passionate team and a brand position that offers a fresh looking at peat-free gardening, RocketGro already feels like home and I'm excited to get going!"
RocketGro's Toby Thomas added: "We believe we are on the fast track to success and Andy's appointment is an integral part of this. RocketGro really does offer something new and, more importantly, something that our market needs to reignite sales, increase consumer confidence and to put peat-free growing media on the map. With Andy on board we feel better positioned to communicate the RocketGro difference to those key decision makers and to look to expand our reach within UK garden centres so watch this space!
Find out more
RocketGro Sales Director, Andy Abraham, is ready and willing to open lines of communication with any retailer wanting to find out more about RocketGro's 2023 product portfolio, which includes the latest additions of Peat-Free Seed & Cutting Compost with added John Innes, Peat-Free Multi-Purpose Compost with added John Innes, Peat-Free Container & Basket Compost and Peat-Free Beds & Borders Compost.
To book an appointment or to find out more about RocketGro's unique difference – Rocket Fuel -
please contact the team via hello@rocketgro.co.uk or andy@rocketgro.co.uk. Alternatively call the team on 07446 937902 or visit www.rocketgro.co.uk