Richard Gill from Green-tech joins the BALI Board
Company: The British Association of Landscape Industries (BALI)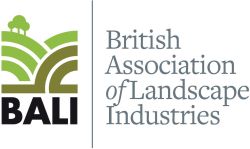 Richard Gill of Green-tech, the UKs largest supplier to the landscape industry, has been voted on to the British Association of Landscape Industries board of Directors at the Associations' National Annual General Meeting held on 15th September 2022.
The British Association of Landscape Industries (BALI) is the UK's largest and most active network of landscaping professionals, with over 900 accredited members.
Richard is the Sales Director of Green-tech, an Accredited Supplier of the Association and award-winning supplier to the industry with a product range of over 10,000 product lines covering tree planting, urban landscaping, soils, and wildflower seed. He has a wealth of experience and a genuine passion for the landscaping industry.
BALI's Chief Executive Wayne Grills comments: "I, the Board and the team at Landscape House look forward to working with Richard as a board member. He brings with him a wealth of knowledge and experience of the industry, which will be vital as we move forward with the Associations new strategy."
As a Board Member Richard will use his individual skills to support the Association and its members, including contributing to the successful delivery of the new strategy.
Richard joined Green-tech in 2003 and progressed through the organisation to head up the 30 strong sales team in 2017. He has been instrumental in steering Green-tech to become the UKs leading landscape supplier. Richard is well known within the industry for his relentless commitment to raising the profile of landscaping, driving up standards and supporting innovative solutions that address environmental challenges.
Richard's experience will be essential in his new role as an Association Board Member. He adds, "I am incredibly proud to have been elected to the Board. It really is an honour. I'm passionate about our industry and I am delighted that my skills and experience will be useful for the future of the association."