Alison returns as Tracy retires
Company: Suttons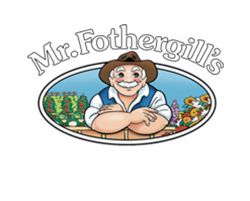 Suffolk seedsman Mr Fothergill's has announced the appointment of Alison Mulvaney as its technical manager; she replaces about-to-retire Tracy Collacott. The move from Bayer Garden, where she has been consumer brand manager, marks a return for Mulvaney, who worked in the seed company's marketing department in 2004-5.
Prior to that, she spent 20 years at Unwins Seeds as product manager and seeds manager, responsible for all sourcing of new materials and quality control; she was also a member of the Royal Horticultural Society's Sweet Pea Trial Committee.
Mr Fothergill's commercial director Tim Jeffries said "Alison brings a wealth of experience of the horticultural trade and the seed world in particular, and we know she will be a great asset to our technical and marketing areas. Tracy leaves us after 25 years, in which she has been instrumental in developing our retail, mail order and export seed ranges and ensuring their quality. We wish her a very happy retirement".