Forest Garden welcomes new team members
Company: Forest Garden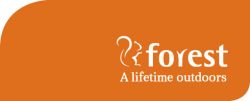 As Forest Garden ramps up activity to meet the early spring demand, it has been confirmed that it has added several new team members to the mix, strengthening both its sales force presence and approach to new product development.
The expansion of the sales team comes with the appointment of David Bodley as Key Account Manager for the Northern region. David brings a wealth of experience across many channels including builders' merchants and DIY channels having worked for both Egger and Kronospan in the decorative panels and flooring markets. Elsewhere Stephen Gough has been promoted to Key Account Manager for the southern region, following 18 successful months managing sales of Forest products within the south-west region. Together both David and Stephen will work with Forest's key group accounts to develop sales of its market-leading ranges across key trading outlets, supported by a network of regional sales executives at a local level.
Filling Stephen's shoes in the south-west region will be David Sweetland; another new appointment. A seasoned garden retail professional, David previously held several roles at Sinclair's, which has helped him to develop a strong understanding of the garden centre market.
Talking about these new appointments, Forest's sales & marketing director John Gomersall said: "The expansion of our dedicated sales team could not have come at a better time. We now have a full contingent, providing sales coverage at all levels across the country. This is helping us to bring our full product portfolio of fencing, sheds, GYO essentials, garden furniture and decorative structures to garden centres and builders' merchants across the country - ahead of the inevitable spring peak demand."
As part of its ongoing investment into increasing innovation, it has also been confirmed that the role of Group Product Manager has also been created with the specific aim of driving more new product development in 2016 and beyond. The person stepping into this role is Guy Jackson, who brings with him a wealth of experience from his previous 14-year placement at Stanley Black & Decker, and more recently The Scotts Miracle Gro Company.
John Gomersall added: "Forest's portfolio has been on a journey in recent years, diversifying into new areas such as GYO and more recently garden furniture in late 2015. Guy's appointment will help to drive this need for further innovation, enabling us to plug any gaps and ultimately creating a range of products that not only deliver quality and choice for retailers, but also provides consumers with a range of options to help them make the most of their outside spaces in a variety of ways; all the while safe in the knowledge that they have purchased a product that is not only beautiful but built to last. We look forward to working with Guy to develop our offering in the coming months and years."
Find out more
Forest's products are available from garden centres and other stockists across the country, as well as through online retailers. To see the full range visit www.forestgarden.co.uk