It's a sell out for the 40th annual GIMA Awards
Company: GIMA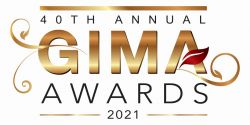 The hotly anticipated GIMA Awards (11th November, Celtic Manor Resort) are set to be a huge celebratory event, especially as it is now officially sold out with over 450 guests!
Manufacturers and suppliers from across the garden retail sector have been quick to snap up their place at the 40th-anniversary event, with many of them hoping to walk away with one of the coveted awards.
Following a two-year hiatus, where the GIMA Awards have been missed, the return of the annual awards ceremony has been met with unprecedented demand. As such, a waiting list is currently filling up for those who still hope to attend.
Celebrate the GIMA Awards 40th anniversary with

a splash of red!

To mark the ruby anniversary of the event – 40 years - GIMA is asking attendees to add a splash of red to their glad rags to help mark the celebrations even further.
This demand is perhaps, for many, not unexpected. Each year the GIMA Awards create a glittering night of celebration, rewarding those suppliers that have gone above and beyond to create innovative and profitable new products across 10 categories. Three marketing categories and the new-for-2021 sustainability award complete the roster, together creating a vibrant showcase of the creativity, resilience, and passion of so many within the garden retail sector.
GIMA Director, Vicky Nuttall said: "I can't believe we have sold out and have an ever-growing waiting list! It's so great to see that despite a break of two years that the value of our awards programme has not dwindled – the exact opposite would, in fact, be true!
"To have so much support from the industry is wonderful, but more than this, it's great that so many want to come together to network and celebrate the incredible work that has helped shape our industry in recent years. "
"We certainly have some worthy winners, and we cannot wait to share them with everyone in a few weeks!"
This year, the GIMA Awards will be sponsored by a wealth of fantastic industry brands, including Glee which returns, once again, as headline sponsor, as well as the Ebay, Decco, Evergreen Garden Care, Hozelock, SBM, Primeur, Woodlodge, CJ Wildlife, Capi, Elho, More People, Garden Trade News, Gardenforum, Garden Radio, Garden Centre Retail, Horticulture Week, CM Ventures and Hornby Whitefoot PR.
The event is also supported by a host of other industry partners including HTA, GCA & Gardenex. There are still a few sponsorship opportunities available - please contact GIMA to find out more.
GIMA has also confirmed that it has secured a special celebrity presenter to lead the awards, however, their identity will not be revealed until the awards night itself!
For further information please contact the GIMA team on (01959) 564947 or info@gima.org.uk
For more information regarding the Covid-Secure guidelines at the 2021 GIMA Awards please visit the dedicated FAQ section on the GIMA website: https://gima.org.uk/covid-secure-event/