Sipcam's new patio care offering
Company: Sipcam Home & Garden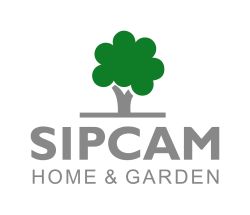 Sipcam Home & Garden are strengthening their garden maintenance offering with exciting new developments that were unveiled at Glee Birmingham in June 2023. This includes Patio Blast, a new patio cleaning brand, as well as an exciting partnership with Block Blitz, a market leading brand in outdoor cleaning products.
Remove, Clean & Protect
Block Blitz are a market leading brand in outdoor cleaning products that has become synonymous when it comes to developing non-toxic, eco-friendly, multi surface cleaning products that are safe and effective for commercial and domestic use. With the Block Blitz patio care range users can tackle troublesome weeds, clean patios, and protect outdoor areas, deterring moss, algae and weed growth for up to 6 months.
Proudly developed and manufactured in the UK, Block Blitz can be used on various outdoor surfaces like block paving, gravel & decorative aggregates, artificial grass, tarmac, paving slabs, resin drives and decking. The new partnership sees Sipcam Home & Garden become the UK retail distributor for Block Blitz range of patio products. This joint venture is set to deliver good synergies, not just in terms of products but also in mutual ethos and cultural values.
The supplier of choice for garden care
Sipcam are focused on becoming a go to supplier for garden care and developing their brand portfolio has been a key driver behind success in recent years. For 2024, a further consumer brand will be added to the offering in the form of Patio Blast. The mighty Patio Blast is a powerful cleaner for outdoor surfaces which kills and controls green growth, algae, mould, and lichens, including black spot. Patio Blast lasts for up to 9 months, meaning a clean patio all spring, summer, and autumn long! It can be used on a multitude of surfaces including patios, walls, roof tiles, monuments, caravans, green houses, driveways, decking, conservatories, artificial grass, garden furniture and fence panels. Supplied as a 5-litre concentrate, Patio Blast treats up to 220 square meters and retails at £19.99. However, currently Patio Blast is available at a special instore launch promotional price of £14.99.
Patio Blast joins the SPOT-ON range as part of Sipcam's brand portfolio. With expertise in creating professional standard garden care formulas, the SPOT-ON range is due for yet another year of big performance in the garden maintenance industry. Made in Britain, the SPOT-ON range features high performance products to tackle common hard surface, garden maintenance tasks.
Through Sipcam's research and development, SPOT-ON has the best professional standard formulations that have been tried and tested on a commercial level, now available for consumer use.
Key development for the SPOT-ON range has included Sipcam investing in the acetic acid herbicide IP for both professional and amateur use. Acetic acid has a unique hard surface license and can be used all year round. This technology has meant further investments in the SPOT-ON brand, along side a number of own label projects, using the acetic acid registration.
The SPOT-ON brand also offers other effective glyphosate free solutions to common garden maintenance issues that will get users garden's looking neat and tidy in no time. These products are ideal for restoring patios, killing weeds, killing moss, removing algae, and tackling patio black spots. Some of the product options include fast-acting formulas that delivers visible results before the day is out.
Talk to Sipcam Home & Garden today about the latest innovations in patio care and garden maintenance. Email enquiries@sipcamhg.co.uk to find out about Sipcam's range and how you can become a stockist.