Company: Wildlife World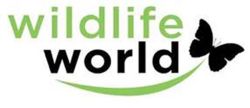 Wildlife World again flexes its sustainable credentials with the Plastic Free Gardening range of Natural Rubber Seed Trays. Bringing ethically sourced, Fairly Traded, sustainable, long-lasting garden products to the market.
Plastic Free Gardening's range of seed trays and rootcoach's, made from natural FSC rubber and are now exclusively available at Wildlife World. The Fairly Traded naturally sourced Plastic Free Gardening range comes in three varieties of the seed tray and one rootcoach for every green-fingered gardener to enjoy year after year in their gardens.
If we want to move towards a sustainable, low-polluting society, we need to get consumers to think about their purchases; The natural rubber used in manufacture has been sourced under Fairly Traded conditions; its producers have received a Fair Trade premium to help improve their living and working conditions. What's more - the cell trays work brilliantly; easy to remove your seedlings, and they dont break or shatter like plastic cell trays.