Green Today, Greener Tomorrow
Company: Southern Trident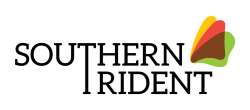 Sustainability is one of Southern Trident's watchwords and forms a major focal point for everything we do. Our company mantra is Green Today, Greener Tomorrow.
All products in the Southern Trident portfolio are made exclusively from peat-free, environmentally-responsible by-products and recycled raw materials, no virgin substrates are used in their manufacture. The company is carbon neutral across all areas of the business, offsetting all carbon – from the raw material production through to delivery to the customer – and has achieved PAS2060 accreditation. The carbon-offsetting scheme we support is overseen by the United Nations and complies with the Clean Development Mechanism (CDM). Also, we consciously only select shipping lines that have their own carbon emission offset programs for importing our coir. Specifically Harmony Garden is the first carbon neutral compost in the world, taking peat-free to a whole new level.
We have been awarded Soil Association accreditation for all of our growing media products. Plus, we have won an International Green Apple Environment Award from The Green Organisation, and have become a Green World Ambassador – special people who demonstrate their environmental commitment by helping the organisation achieve its prime target: to recognise, reward and promote environmental best practice around the world. We are also an inaugural accredited member of the new Responsible Sourcing Scheme for Growing Media (RSSGM). Our Harmony Gardens Multipurpose Compost won the Best New Growing Media Product and the Sustainability Award at Glee 2021.
Southern Trident has very strong ties with the supplier of the coir raw material. Achieving consistent quality is built into the production process. Right from the start, from choosing quality dried husks, washing to reduce EC levels (recycling every drop of water we use) and final lab checks before shipping every step in the production process is carried out to set high standards. Southern Trident's manufacturing site in India holds an ISO9001 Quality Management accreditation. The coir production facility in India, supported by an affiliate partner network, ensures a quality sustainable product every time.
Our bagged products are sold in bags made from between 30-50% recycled materials (depending on the availability of recycled raw materials), are thinner than most to reduce the amount of plastic used and are 100% recyclable where local authority facilities exist to accommodate them. Our boxed Coco & Coir compressed compost range, uses no plastics in its packaging and the boxes are only made from FSC-approved sources and are fully biodegradable.
Our drive for sustainability also extends to our workforce. We have implemented the Bike2Work scheme. This is an independent provider of the Government's Cycle to Work Scheme, which aims to get the UK workforce cycling rather than driving to work, reducing environmental pollution and nurturing the health and happiness of our employees. It has even provided our employees with tax-free bicycles.