New Primula offer colour and joy to boost positivity
Company: The Bransford Webbs Plant Company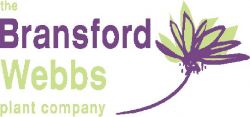 In what has been a difficult start to the year, we are here to support our customers wherever we can, whether they are fully open, or offering click and collect and home deliveries.
At this current time, we have wonderful, high quality stock available to help garden centres maximise their sales potential. Throughout the year, we will have an exciting range of new plants on offer, helping to keep plantareas colourful and interesting, enabling the final consumer to benefit from the therapeutic and mindfulness appeal of gardening during this challenging period.

To start the 2021 season, Bransford Webbs have launched a new range of Primula to bring colour and joy to your customers. The range of nine new varieties was selected following intensive nursery trials early last year, and consists of a beautiful selection of different varieties. A range of colours from bright yellows and oranges, to pastel purples and blues, bloom throughout a long period in spring offering a prolonged selling period.

Internally we are continuing to work within our safe practise guidelines to ensure the safety of our staff, whilst ensuring we can continue to offer the excellent service and high quality plants you expect from Bransford Webbs.