Further investment at Bransford Webbs
Company: The Bransford Webbs Plant Company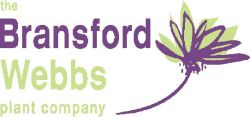 The Bransford Webbs Plant Company are proud to announce the completion of a 4000m2 upgrade of protected growing space, continuing their commitment to investing in and developing the site.
The new area was officially completed at the beginning of this month, and by mid-March over 70,000 plants have been freshly potted into the area. The revamped growing facility replaces old tunnels with one large multi span tunnel providing a vastly improved production environment for a larger range of crops.
The new area swiftly follows on from the recent completion of 17000m2 of low polytunnels completed in December 2021. Operating from a fourteen and a half hectare site, and producing over two million plants each year, the nursery now consists of over 72,000m2 protected growing area.

Adrian Marskell, Managing Director commented, "It's always good to update facilities on the nursery and this new multi span tunnel will help us meet the huge demand for good quality UK grown plants".