Colour your Story goes digital
Company: Desch Plantpak B.V.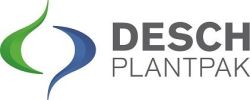 Desch presents .... Colour Your Story spring/summer 2024
Desch presents Colour Your Story #16 for spring and summer 2024. This edition focuses on the new trends and their inspiring colour themes, a lot about our sustainable products, an interview with ABZ seeds Gé Bentvelzen and a delicious recipe for a strawberry cake.
Sustainability and corporate design
Creating added value not only in terms of sustainability, but also in terms of communication. The Desch Design Studio shows that good design makes a product even more attractive. Commissioned by growers, Desch creates distinctive designs, a creative interpretation or completely in line with the retailer's Corporate Identity. The Desch Design Studio designs pot prints for breeders, growers or retailers to give the pot with the plant even more value. Brand value in this case. This allows us to print sustainable products such as Recover® and D-Tect®Plus in full colour, with plant passport, care icons and information about recycling the pot.
Colour your Story goes digital
After eight years of print, now the first digital step. Desch will in fact be launching an entirely new website in 2024, containing all known and trusted information about products and novelties. The Colour your Story will have space on the platform with the latest trends, stories and interviews, new products and recipes. To be viewed on your mobile or tablet! This step online allows us to publish even more, more often and more up-to-date information and contributes to that important sustainability. Read more about the step to digital in the back of Colour Your Story!


Further in Colour Your Story #16:
Three different moods based on the trend 'Solar Age' for spring and summer 2024 by trend watcher Hilde Francq.
The 2023 Gold Medal winners and the 2023-2024 Fleurostar winner.
Sustainable and corporate at Knaup nursery - for retailer Aldi
The latest products from Beekenkamp, Danziger, Dümmen Orange, Florensis, Hilverda Florist, MNP Flowers |Suntory, PanAmerican Seed and Royal van Zanten
The new Grow&Go hanging pot 32cm.
And delicious recipe for a strawberry cake
Colour Your Story is distributed free of charge. You can also view the magazine via the Desch website.